Planning for the eternity
It is customary for a wealthy family to wish to grow and transfer wealth across generations.
One possibility is to make the handling of the wealth more professional by employing staff with a simple brief: to make sure that the wealth is handled as wanted by the person(s) who created the wealth.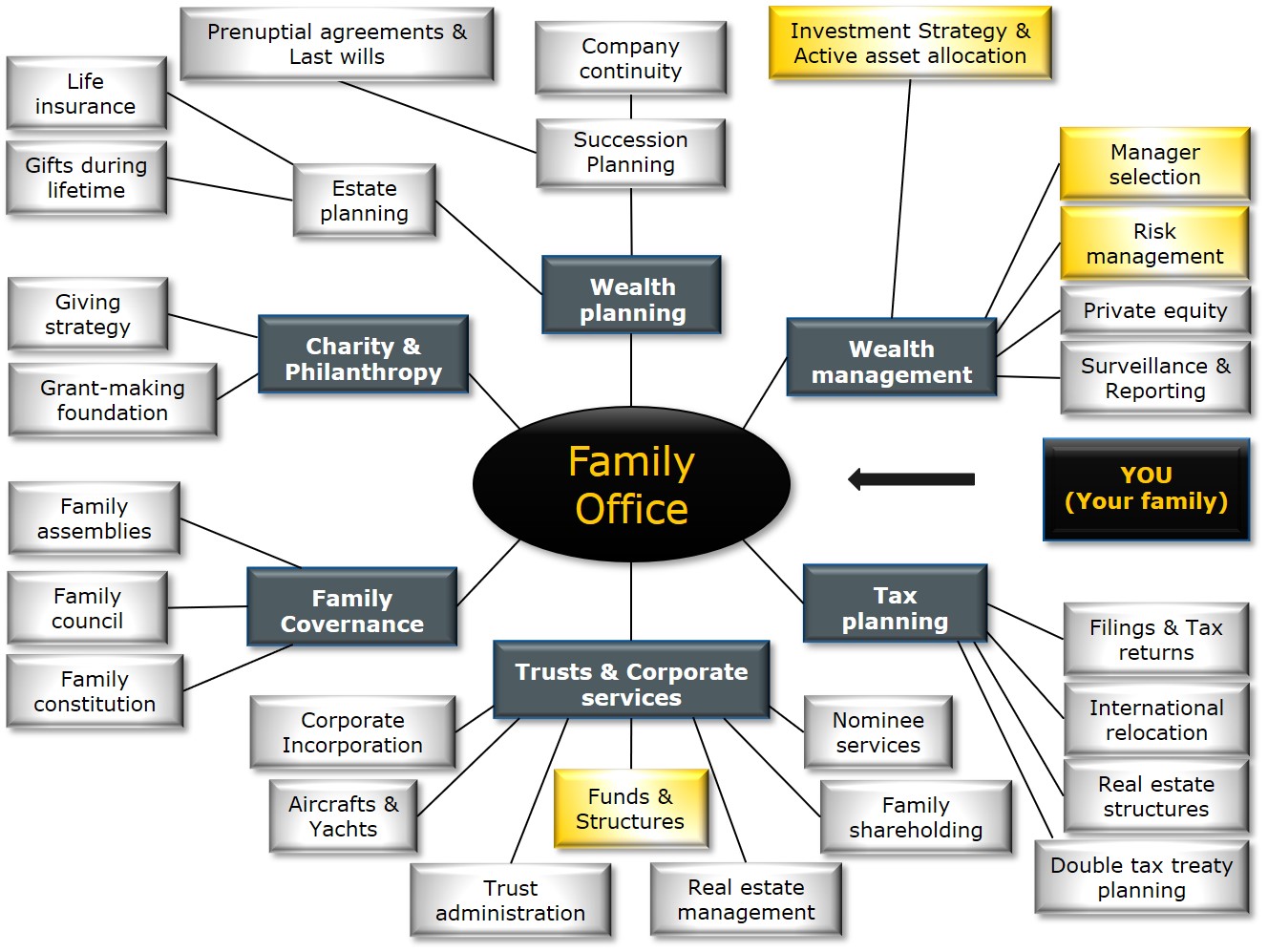 There are no real limits to how a family office can be organised. It may simply be a personal assistant A large family with significant wealth may have a family office with staff ranging from investment advisers, lawyers, property managers and philanthropy directors.
Clients with Origo can expect:
Financial Portfolio Optimisation: A focused analysis and strategic recommendations tailored to balance financial assets and liabilities.
Investment Strategy Advisory: Personalized guidance on financial asset composition, informed by our proprietary risk assessment models and market insights.
Transparent Reporting: Direct access to your investment recommendations and performance data, with an ethos of transparency and accountability.
Banking and Financial Relationship Management: Expertise in managing and negotiating with financial institutions to uphold your best interests.
Succession and Inheritance Planning: Strategic assistance in planning for generational transitions, ensuring your legacy is preserved according to your vision.
We engage with clients on the principles of integrity and value. Our compensation is straightforward—a fixed monthly fee based on service complexity, ensuring our interests are aligned with delivering results, not on asset size or transaction volume.
A matter of trust and competence
No matter how a family office is organised, a number of conditions must be met in order for the wealth owner to have the best services at hand. A few principles apply:
Conflicts of interest must be absent
Long-term investment strategy should meet the financial life goals, time horizons and risk appetite of the wealth owner(s)
The right competencies should be at hand for the job. Most family offices bring in external experts when needed
A family office should represent the best in terms of transparency regarding costs and have the right incentives for the staff
Origo Consulting can help with the following related to the investment portfolio of a family office: