Planning for the eternity
It is customary for a wealthy family to wish to grow and transfer wealth across generations.
One possibility is to make the handling of the wealth more professional by employing staff with a simple brief: to make sure that the wealth is handled as wanted by the person(s) who created the wealth.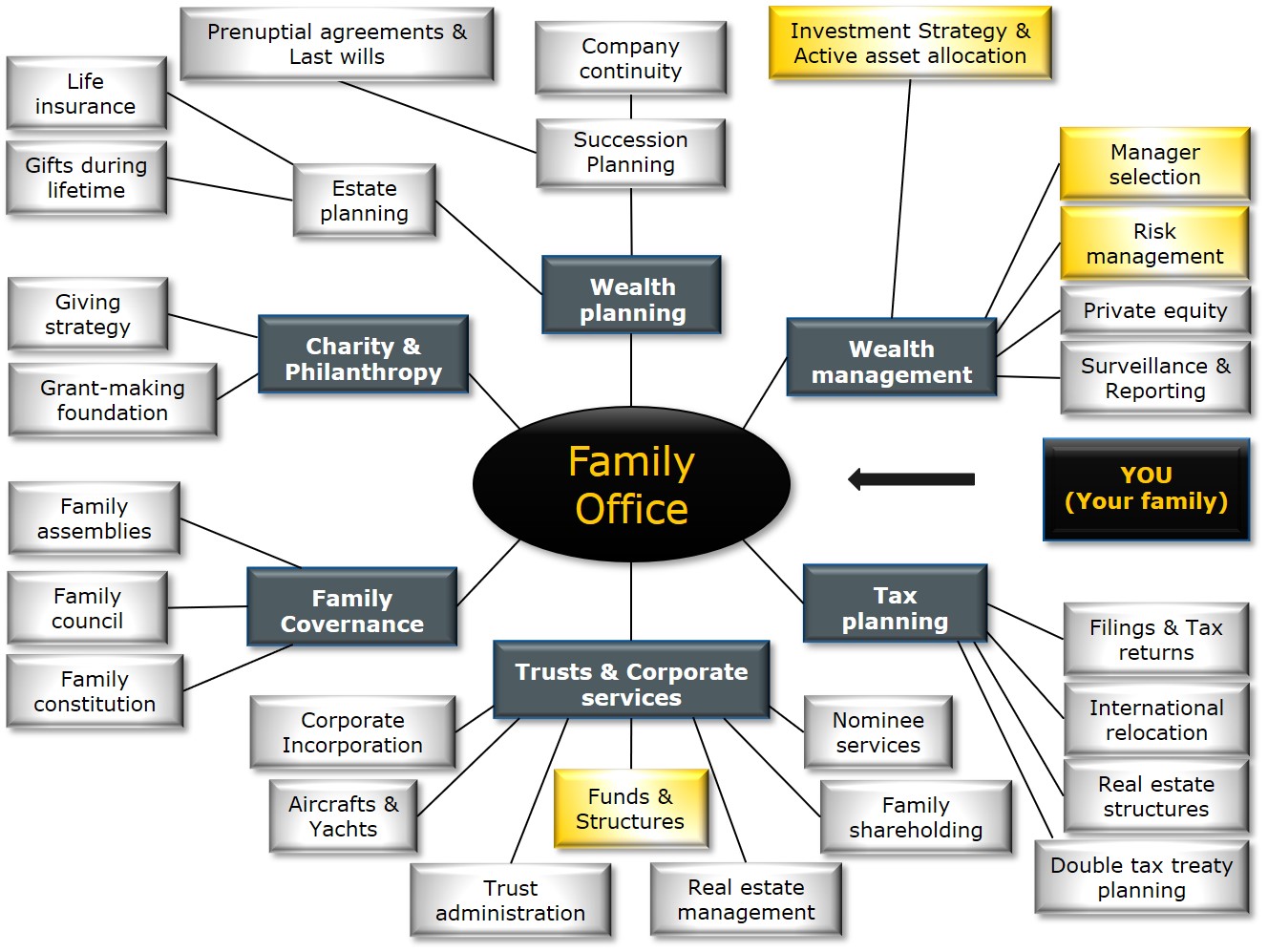 The list of activities involved can be very long, spanning from charity donations, administration of a property portfolio, charity donations via educating the next generation how to handle wealth to planning the succession when that time comes.
Having a dedicated team to handle such issues is most often referred to as having a family office.
There are no real limits to how a family office can be organised. It may simply be a personal assistant A large family with significant wealth may have a family office with staff ranging from investment advisers, lawyers, property managers and philanthropy directors.
A matter of trust and competence
A family office can be an office embedded in a business. A family office can also be a separate, privately held company and it can even be a separate company servicing more than one family.
No matter how a family office is organised, a number of conditions must be met in order for the wealth owner to have the best services at hand. A few principles apply:
Conflicts of interest must be absent
Long-term investment strategy should meet the financial life goals, time horizons and risk appetite of the wealth owner(s)
The right competencies should be at hand for the job. Most family offices bring in external experts when needed
A family office should represent the best in terms of transparency regarding costs and have the right incentives for the staff
Origo Consulting can help with the following related to the investment portfolio of a family office: